Global Health Action collaborates with a number of government agencies, faith based organizations and other NGO's.   Operating on a local, national and international level, these organizations provide GHA with cash and in-kind donations, expertise and shared resources. 
GHA Funding Partners
UMCOR:  The United Methodist Committee on Relief (UMCOR) is a not-for-profit organization dedicated to alleviating human suffering around the globe.  UMCOR's work reaches people in more than 80 countries, including the United States.  UMCOR is a ministry of The United Methodist Church, and our goal is to assist the most vulnerable persons affected by crisis or chronic need without regard to their race, religion, gender, or sexual orientation. We believe all people have God-given worth and dignity.

Presbyterian Disaster Assistance:  Presbyterian Disaster Assistance (PDA) is the emergency and refugee program of the Presbyterian Church U.S.A. Presbyterian Disaster Assistance which enables congregations and mission partners of the Presbyterian Church (U.S.A) to witness to the healing love of Christ through caring for communities adversely affected by crisis and catastrophic events.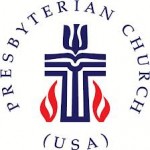 Little By Little:  Little By Little is a nonprofit organization that faithfully partners with those in need of improved health and well-being.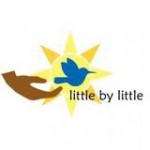 Global Women:  Global Women and their ministry partners are involved with Christian women's leadership, preventing human trafficking and restoring victims, micro-enterprise, as well as health and social services.

GHA Program Partners
Methodist Church of Haiti:  United Methodists have had a long-standing relationship with Haiti through the Methodist Church of Haiti. The strong ties between the Methodist Church of Haiti and UMCOR helped in facilitating the opening of the UMCOR Haiti field office in 2005.
The Episcopal Diocese of Haiti:  The Anglican Communion diocese consisting of the entire territory of Haiti. It is part of Province 2 of the Episcopal Church in the United States of America and is the largest diocese in the Episcopal Church, with 86,760 members reported in 2010.
Unite Communal de Sante (UCS) of Petit-Goave, Petit-Goave, Haiti
Nanjing International Training Center (NITC), Nanjing, China
National Population Family Planning Commission, China

GHA has received grant funding through the following governmental entities:
USAID:  The United States Agency for International Development (USAID) is an independent Federal government agency that supports long-term equitable economic growth in advancement of US foreign policy objectives around the world.

mHealth Alliance members are united in their commitment to sharing knowledge, advocating for solutions, and driving collective action to mainstream the effective use of mobile technologies to improve health outcomes.